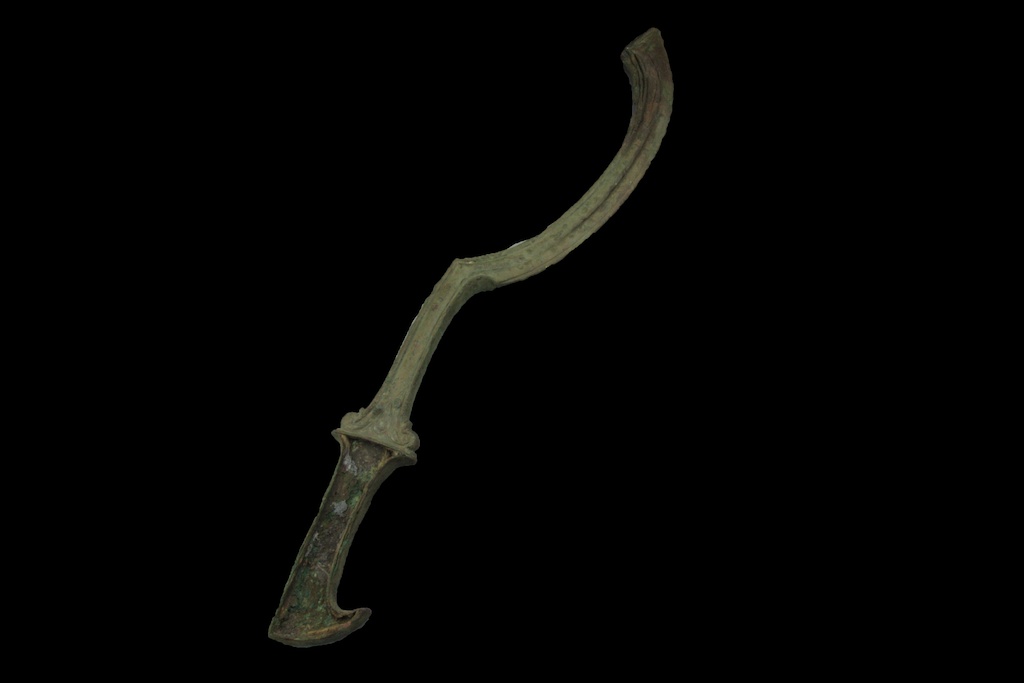 Late Bronze Age IIA 1400-1300BCE
This sword was on auction by Archaeology Center Tel Aviv. It is said to have been found in Hebron with a hoard of scarabs seals all dating to 18th dynasty late period Egypt 1420-1300BCE. A similar sword was excavated by Howard Carter in the tomb of King Tut in the early 1920's. This could anchor the date to 1320- 1330BCE. The location of Egyptian occupation would seem more likely in the Gaza area West Bank.
Note: Art of Biblical War, Yigael Yadin
Very few have been found in Israel maybe a total of six. The Archaeology Center had one in auction in the past fourteen years.