BAR (Biblical Archaeology Review)
BAR is the only magazine that connects the academic study of archaeology to a broad general audience eager to understand the world of the Bible. Covering both the Old and New Testaments, BAR presents the latest discoveries and controversies in archaeology with breathtaking photography and informative maps and diagrams. BAR's writers are the top scholars, the leading researchers, the world-renowned experts.BAR is the only nonsectarian forum for the discussion of Biblical archaeology.
http://www.biblicalarchaeology.org/magazine/
---
The Lamb Foundation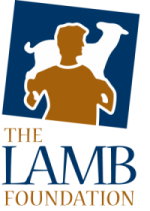 The Lamb Foundation for Research and Religious Studies, Inc. is a scholarly educational non-profit organization that explores the depth and breadth of the evidence contained within the biblical narrative.
We do this through our direct involvement in archaeological artifact preservation, scholarly works, publications, and media. We have most recently commissioned the writing of The Burnt House screenplay to bring to light the historical account of the destruction of Jerusalem, it's people and the Jewish Temple in 70 A.D. (C.E.)
---
The Burnt House Movie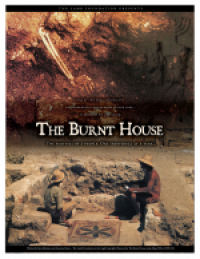 From 66 through 70 AD the Roman legions, at the direction of Vespasian and Titus, moved through Israel laying siege to all of her cities, massacring the inhabitants and reaping carnage at every turn on their way to Jerusalem. Under the iron hand of the Romans Israel yearned for freedom and a future… but it never came to be. The Burnt House is the story behind the horrific destruction of Jerusalem and the Jewish people in 70 AD, by the Roman army. It follows the story of a young girl whose promising life is cut short when her family's worst nightmare comes true.
CURRENTLY SEEKING PRODUCTION PARTNERS
Producers, Directors, Actors, or Agents, contact us to request access to a script package and access to additional videos.
learn more about this project at burnthousemovie.com
---
Ritmeyer Archaeological Design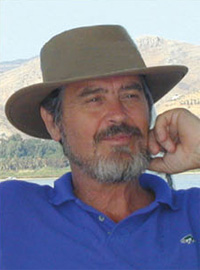 Leen Ritmeyer, originally from Holland, is an archaeological architect who has been involved in all of Jerusalem's major excavations. He was chief architect of the Temple Mount Excavations directed by the late Prof. Benjamin Mazar and of the Jewish Quarter Excavations in the Old City of Jerusalem directed by the late Prof. Nahman Avigad, both of the Hebrew University.